Catalyst Awards
Wednesday, December 6, 2023 (5:30 PM - 8:00 PM) (EST)
Description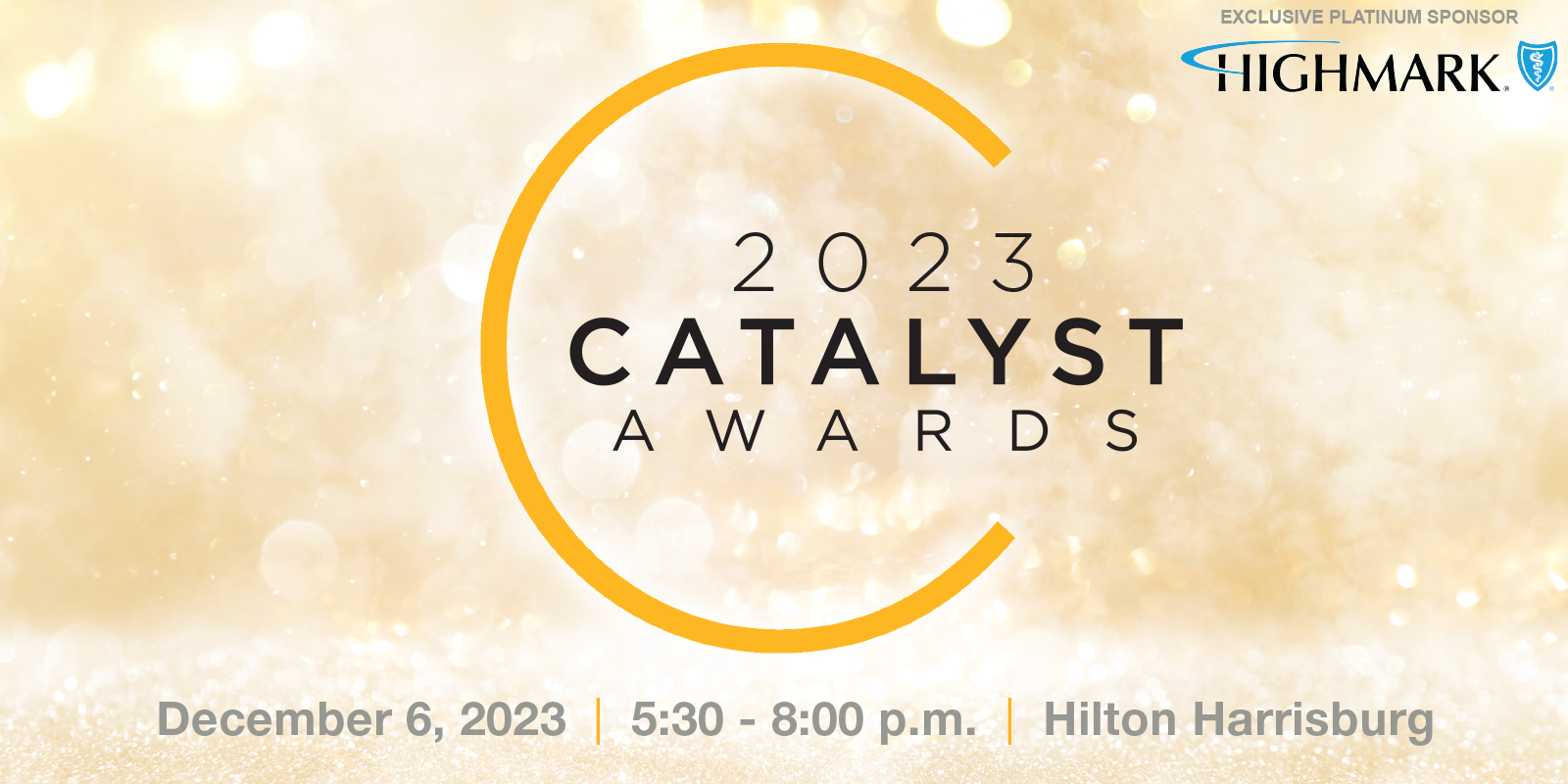 Join us for the 2023 Catalyst Awards on December 6th at Hilton Harrisburg! Every year, the Harrisburg Regional Chamber & CREDC honors the bold, visionary, and dynamic leaders and organizations creating change in the Harrisburg region at the annual Catalyst Awards. These awards are presented to those making a difference in our communities, creating more opportunities for businesses and building a brighter future for our region.
The awards presentation will take place throughout an evening of celebration, networking, and heavy hors d'oeuvres.
Doors will open at 5:15 PM.
Dress code is Business Formal or Cocktail Attire.
---
Meet the 2023 Catalyst Awards Winners!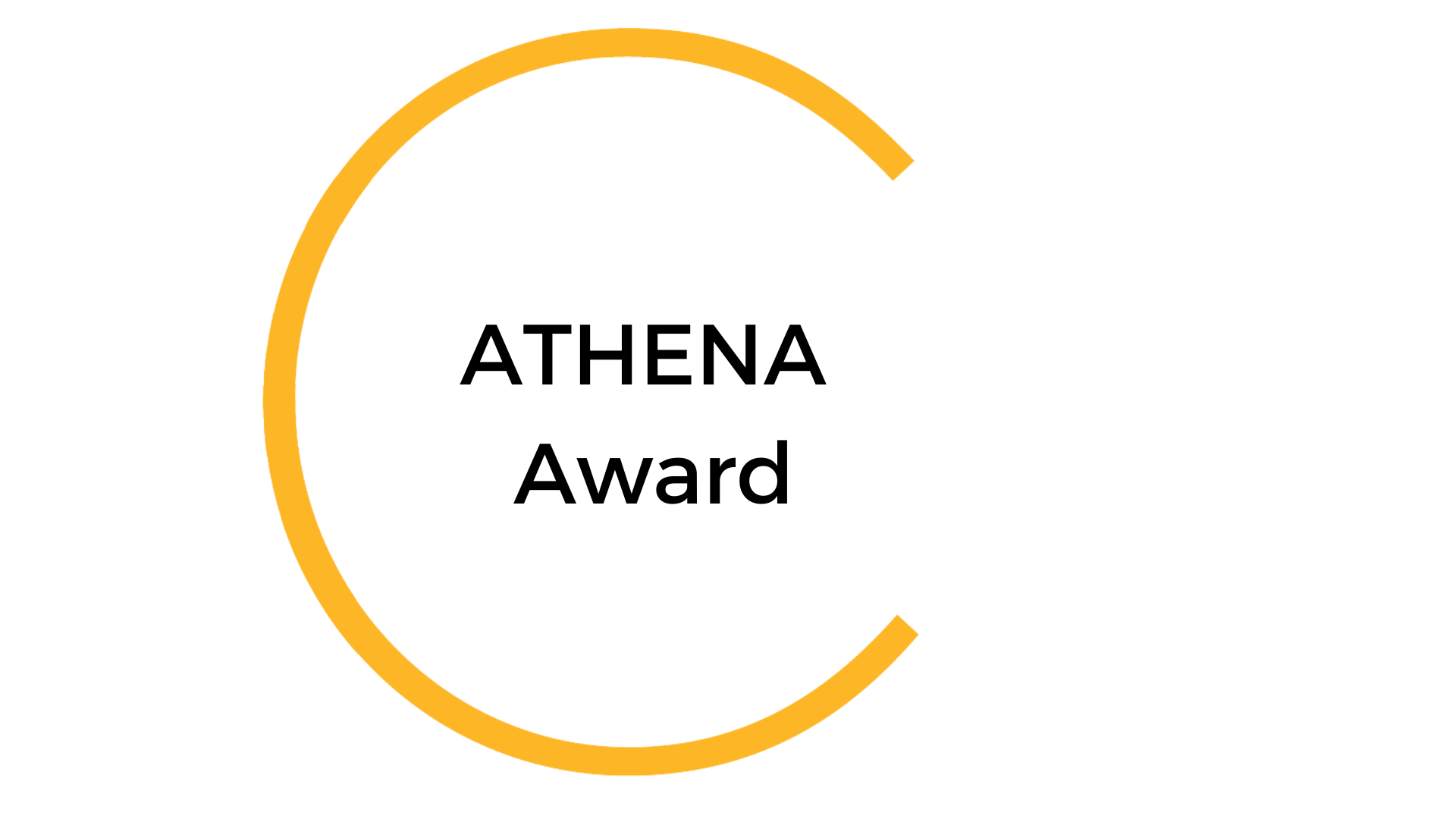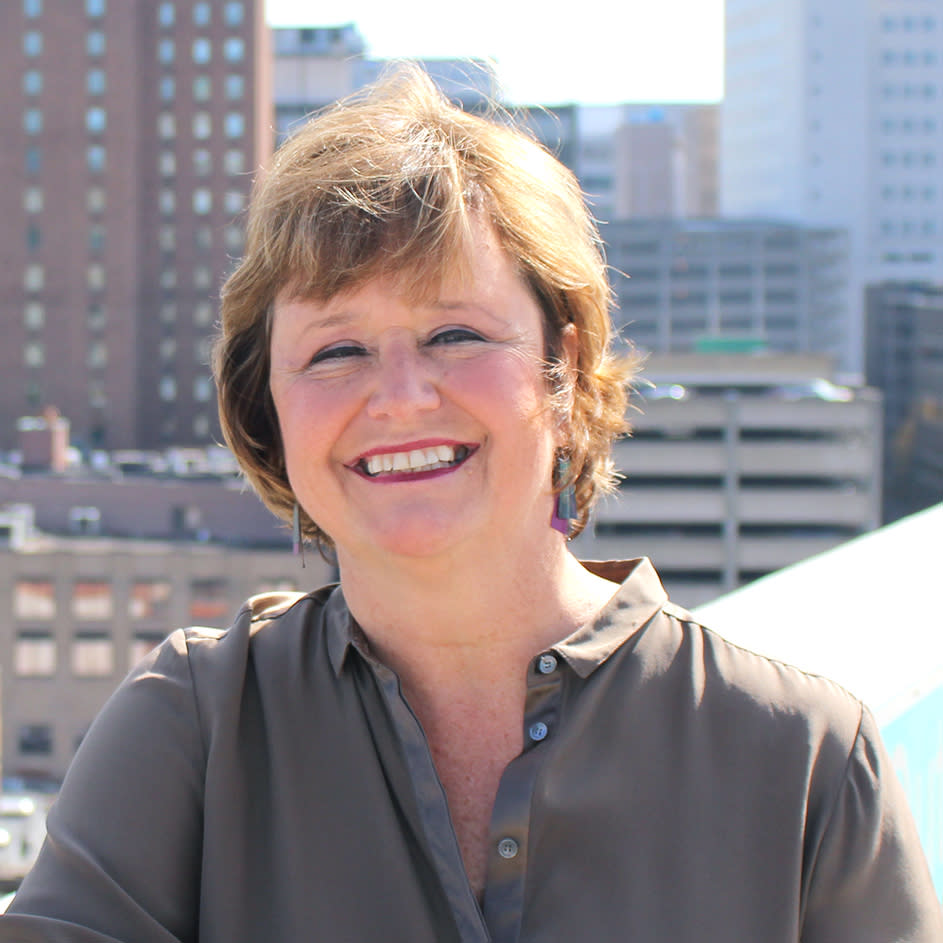 Virginia Roth
Chief Brand & Strategy Officer
Color & Culture
Virginia (Ginny) Roth, a native of central Pennsylvania, is a marketing professional and volunteer advocate. She served as president of PPO&S integrated marketing communications for twelve years until its merger in November 2022, with Latino Connection, in the formation of Color & Culture. She now serves as Chief Brand and Strategy Officer for Color & Culture.
Ginny is a graduate of Lock Haven University with a B.A. in psychology where she also served as a former member of both its Trustees and Foundation boards. She was also inducted into the university's inaugural Business Hall of Fame class in 2012.
In 1988, Ginny was the first woman to become a member of the Harrisburg Rotary Club #23 and was recognized with the club's community service award in 1998. She remains the longest-tenured female Rotarian in the Harrisburg club. In 1999, Roth was awarded the American Advertising Federation's Silver Medal Award for industry leadership.
In 2019, she was awarded the YWCA of Greater Harrisburg's Carolyne L. Smith Legacy Recognition and, in 2020, she was recognized with the Chamber Business Woman of the Year award from the Carlisle Area Chamber of Commerce, Harrisburg Regional Chamber, and West Shore Chamber of Commerce.
Ginny is currently a member of the Rotary Club of Harrisburg and the Historic Harrisburg Advisory board and is frequently solicited to speak on issues relating to communications and women in leadership and business. Roth has been married to her wife, Remya Meixner, since 2013 and they reside in Hampden Township.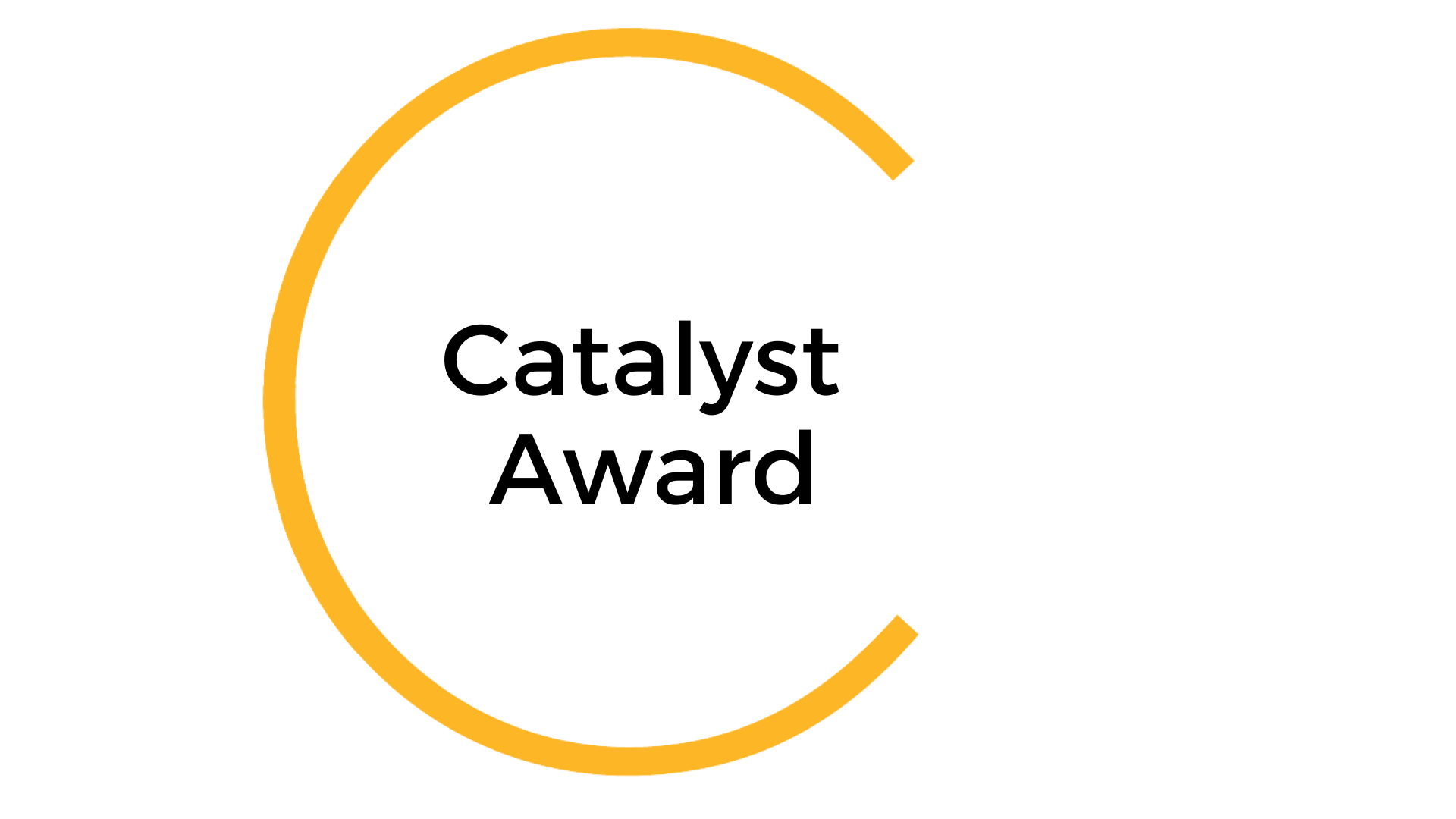 Corrie "Chef Corrie" Lingenfelter
Executive Director
Downtown Daily Bread
Corrie "Chef Corrie" is not your typical chef; she's a culinary genius with a heart as generous as her flavors are exquisite. As a mastermind in the kitchen and the Executive Director of Downtown Daily Bread, Chef Corrie blends her passion for fine cuisine with a commitment to serving the community.
Corrie, a professionally trained chef , began her culinary journey at The Omni Bedford Spring Resort & Spa. Her professional trajectory includes noteworthy engagements with elite resorts and renowned celebrities. Throughout her career, Chef Corrie has taken her culinary expertise a step further, venturing into the creation and management of non-profit kitchens, pantries, and programs. Her mission is to foster food accessibility and diversity in low-income communities through these initiatives.
Additionally, in her role as the Executive Director at Downtown Daily Bread (DDB), she's a philanthropist on a mission to create a world where no one goes hungry, and every meal is a celebration of compassion. DDB is dedicated to providing essential services for the unsheltered and hungry in the local community of Harrisburg, Pa.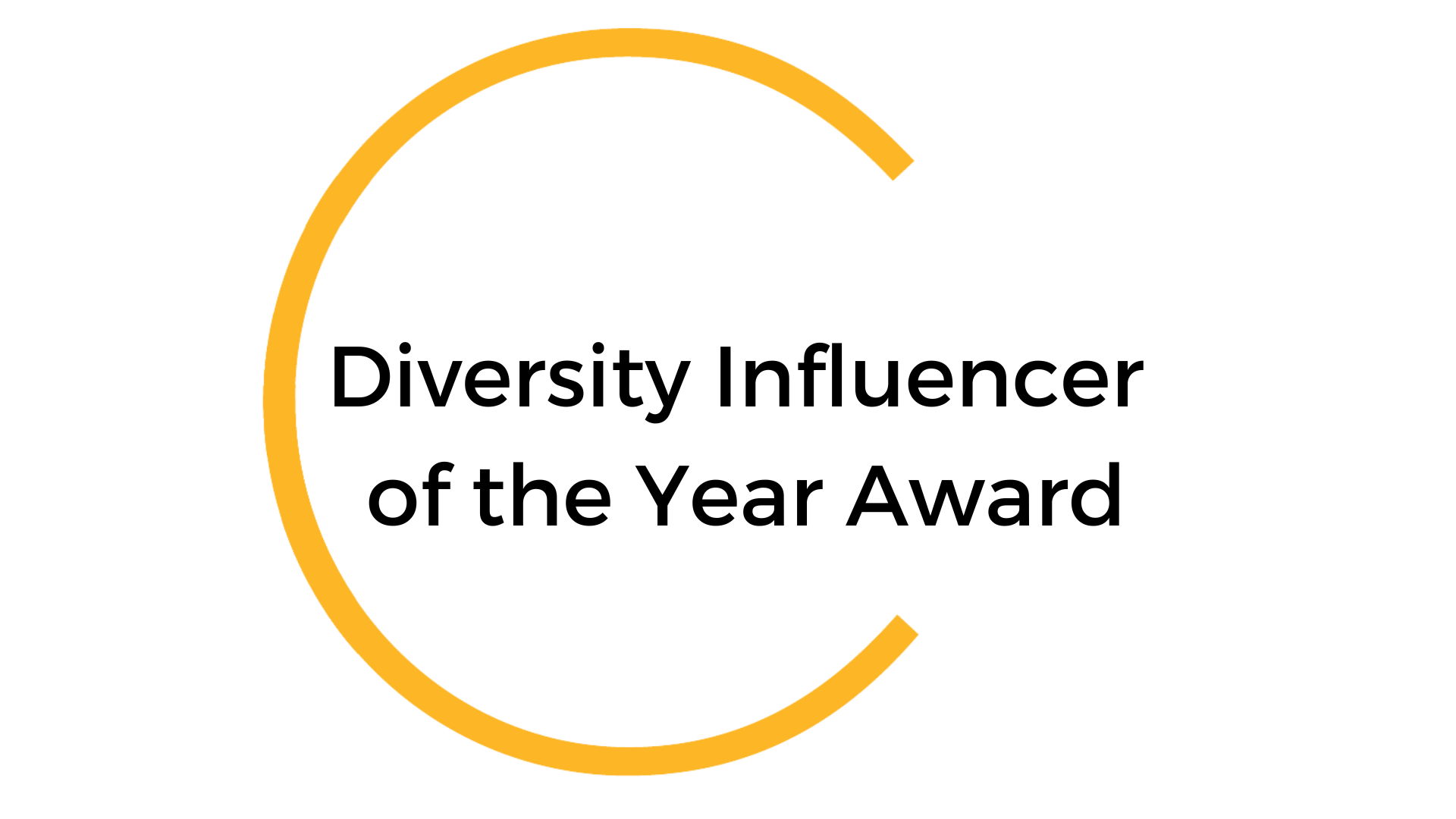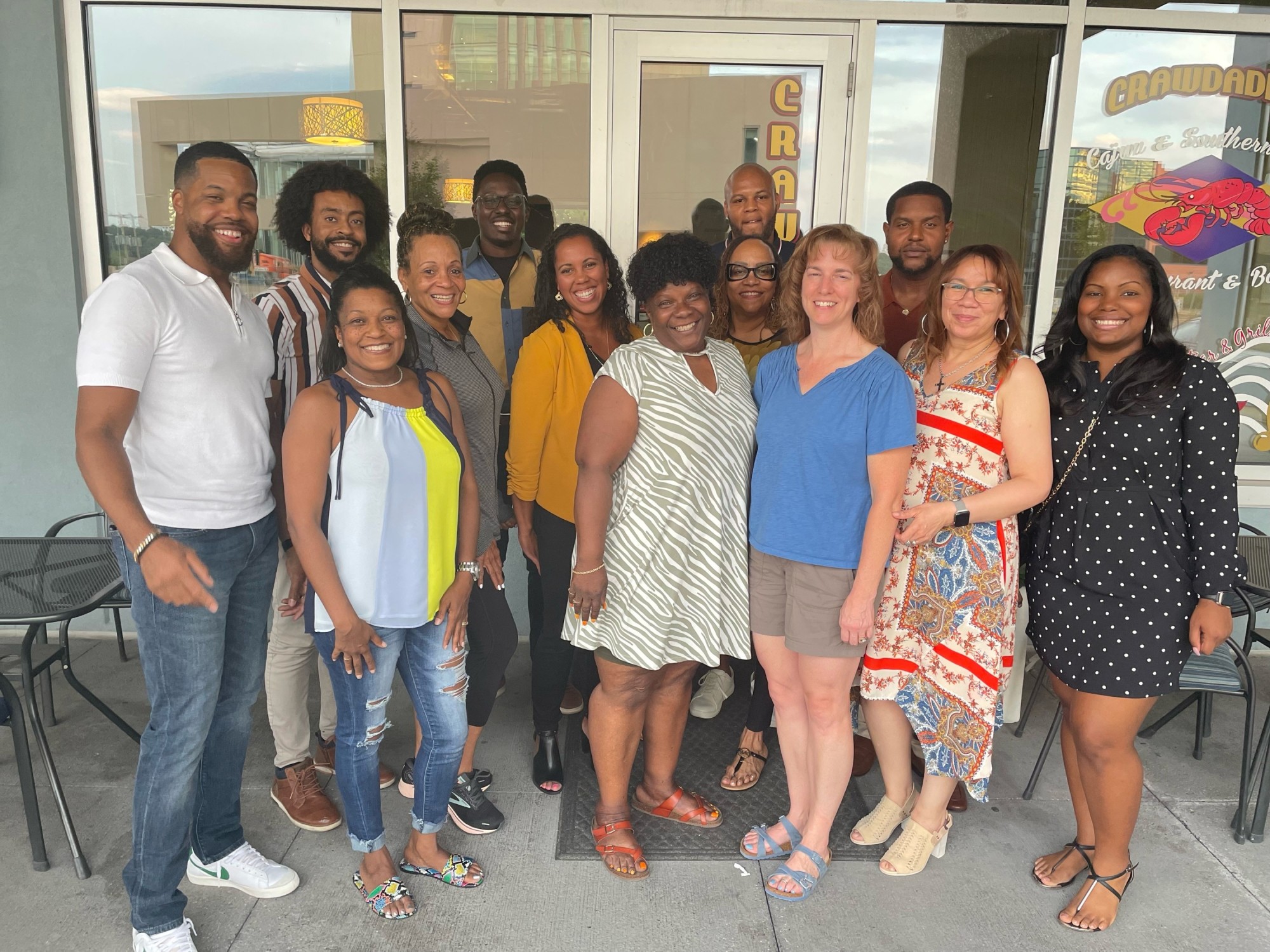 TE Connectivity's African Heritage ERG-PA Chapter
TE Connectivity's (TE) African Heritage Employee Resource Group (ERG) was formed in 2016 to strengthen employees of African Heritage through professional development, career management, and mentoring to enable retention, representation, and growth.
Following the first chapter kickoff in North Carolina, the Pennsylvania Chapter was started in 2017 to serve employees working in the Middletown, Berwyn, and statewide locations. With over 100 members representing all job functions and levels of seniority at TE, the membership comes together to execute a strategic plan that includes four main pillars:
Talent Attraction- Partner with University Relations to build TE's brand, showcase representation, and attract diverse candidates. And increase retention by investigating common job dissatisfaction reasons and tailoring ERG events to support members in those areas.
Professional Development- Enhance the capability of members through access to learning opportunities to drive business growth.
Membership & Networking- Increase and engage members through fellowship and networking events.
Community Brand- Expand the TE Brand by participating in volunteer service projects in PA with the intent of fostering a better sense of community.
As part of the community brand pillar, the chapter has partnered with community organizations including Young Professionals of Color (YPOC), Central Pennsylvania Food Bank, Penn State Harrisburg, Shalom House, American Heart Association, and several schools in the Harrisburg School District.
The chapter also supports wider ERG initiatives such as the African Heritage Scholarship Program, which provides a unique two-year experience involving both a paid summer internship and a scholarship of up to $22,500 to college sophomores.
The African Heritage PA Chapter takes pride in its mission to better the community and live up to its vision statement:
"Be the blueprint for inclusion within TE and the next generation of leaders to drive impactful business results. Make BOLD moves now to create a contagious culture through representation, retention, and development for all African Heritage employees."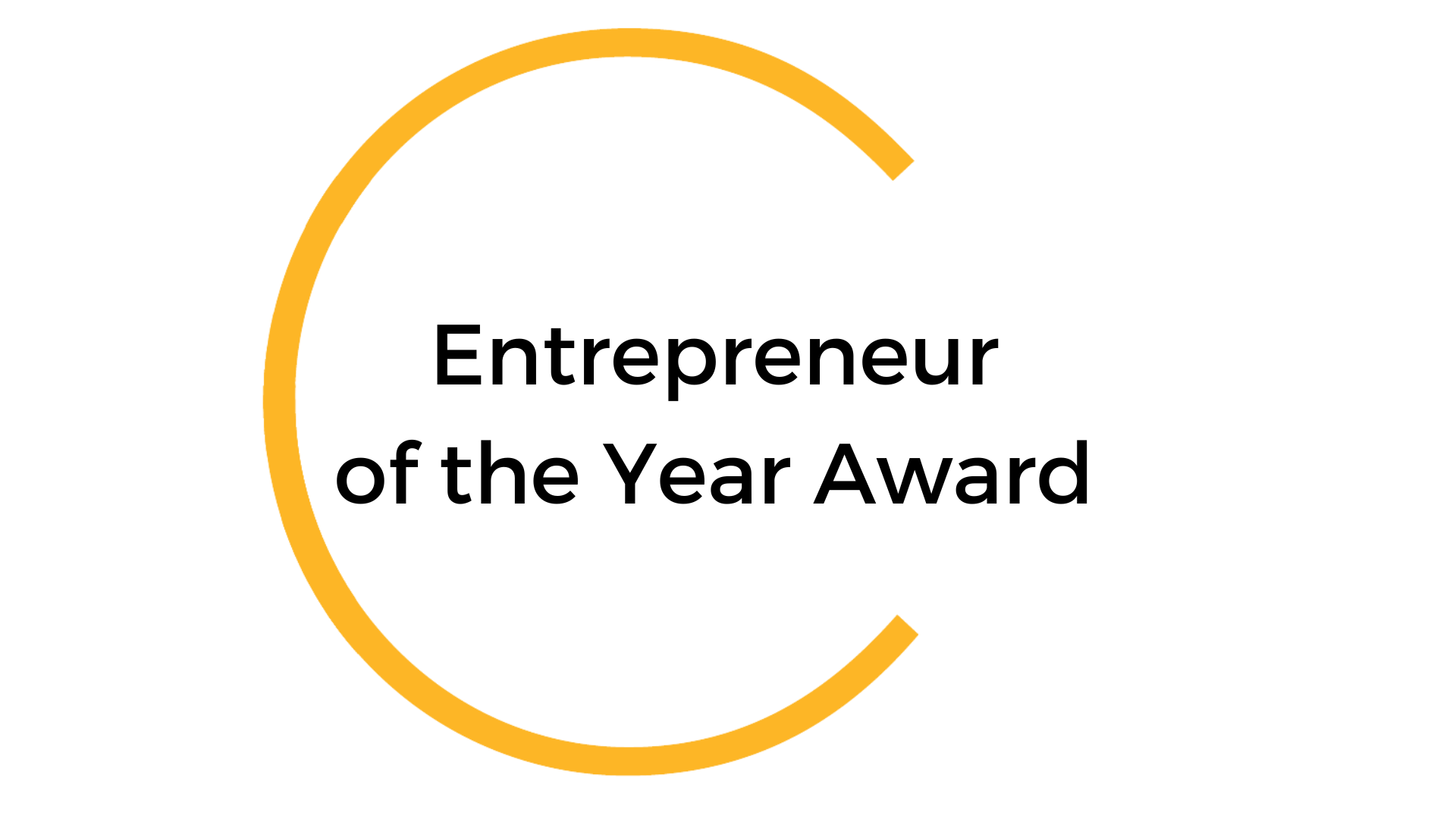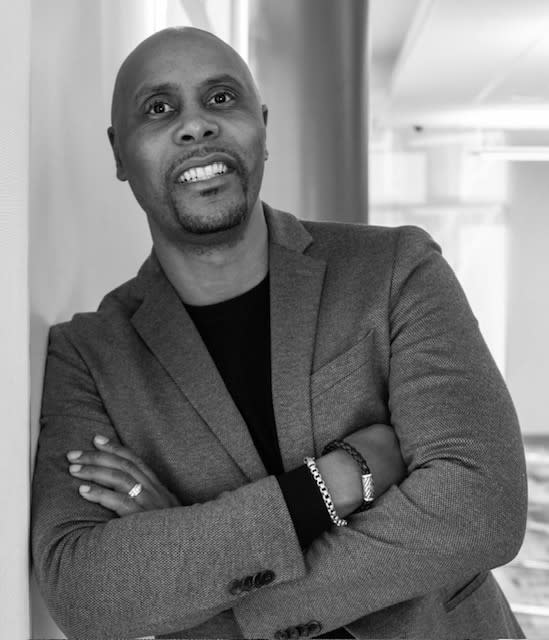 Jonathan Bowser
President & CEO, Owner - Steel Works Construction
Managing Partner & Co-Owner/Founder - Integrated Development Partners, LLC
Jonathan began his career in commercial banking before moving into economic development as CEO of Cumberland Area Economic Development Corp. He later transitioned into real estate development/construction and founded Steel Works Construction (SWC) in 2021. A highly engaged, strategic and decisive leader, Jonathan has a thorough command of construction and development and a high degree of foresight. He is committed to ensuring SWC employees have the support required to enjoy success and expand expertise while finding new and innovative ways to provide greater value and customer service to clients.
One such way is changing the face of construction with diversity and inclusion in the forefront. Steel Works Construction's vision is to partner and mentor minority, women, and disadvantaged owned subcontractors and partners to facilitate and expand contracting opportunities in our communities.
Jonathan has been named to The Power 100 by The Central Penn Business Journal (2021 and 2022). He has been named one of South Central Pennsylvania's 40 Under 40. As well as being awarded the Power of Diversity Black 100 by City & State Pennsylvania (2021 and 2022). Jonathan has been an active member in a number of community and industry organizations. He is the Board Chair of Community First Fund, a Harrisburg Area Community College (HACC) Board Member, a Board Member of the Home Builders Association of Metropolitan Harrisburg, Community First Federal Credit Union and a Planning Commission member of both Susquehanna Township Planning Commission and Dauphin County Planning Commission.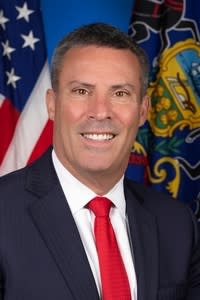 Senator Greg Rothman
State Senator, 34th Senatorial District
Senate of Pennsylvania
Greg Rothman was elected to the State Senate in November 2022 to represent the people of the 34th Senate District, which includes Cumberland and Perry counties and northern Dauphin County. He previously represented the 87th Legislative District in the House of Representatives.
Rothman chairs the Senate Game and Fisheries Committee, which helps manage and protect the commonwealth's natural resources and considers legislation affecting hunting, fishing and conservation, and is vice chair of the Agriculture and Rural Affairs committee. His also a member of the Appropriations, Communications and Technology, Finance, Intergovernmental Operations, and Transportation committees.
He is the former president and CEO of RSR REALTORS, where he began as a real estate sales agent in 1989. Under his leadership, the company grew to become one of the largest real estate businesses in Central Pennsylvania.
Prior to his public service, Rothman enlisted in the Marine Corps during Operation Desert Storm. He served nearly 10 years in the Marine Corps Reserve, rising to the rank of staff sergeant before being honorably discharged in 2001. His service led the president of the United States to appoint him to the National Veterans Business Development Corporation board to encourage veterans to start entrepreneurial ventures.
Rothman is a graduate of Cumberland Valley High School and holds an undergraduate degree in political science from the University of Massachusetts/Amherst and a Master of Science degree in real estate from Johns Hopkins University.
He previously served as a trustee at Harrisburg University of Science and Technology and as a board member of the Boys and Girls Club of Harrisburg. He was one of the five founders of the Harrisburg Young Professionals.
Rothman is the proud father of five children.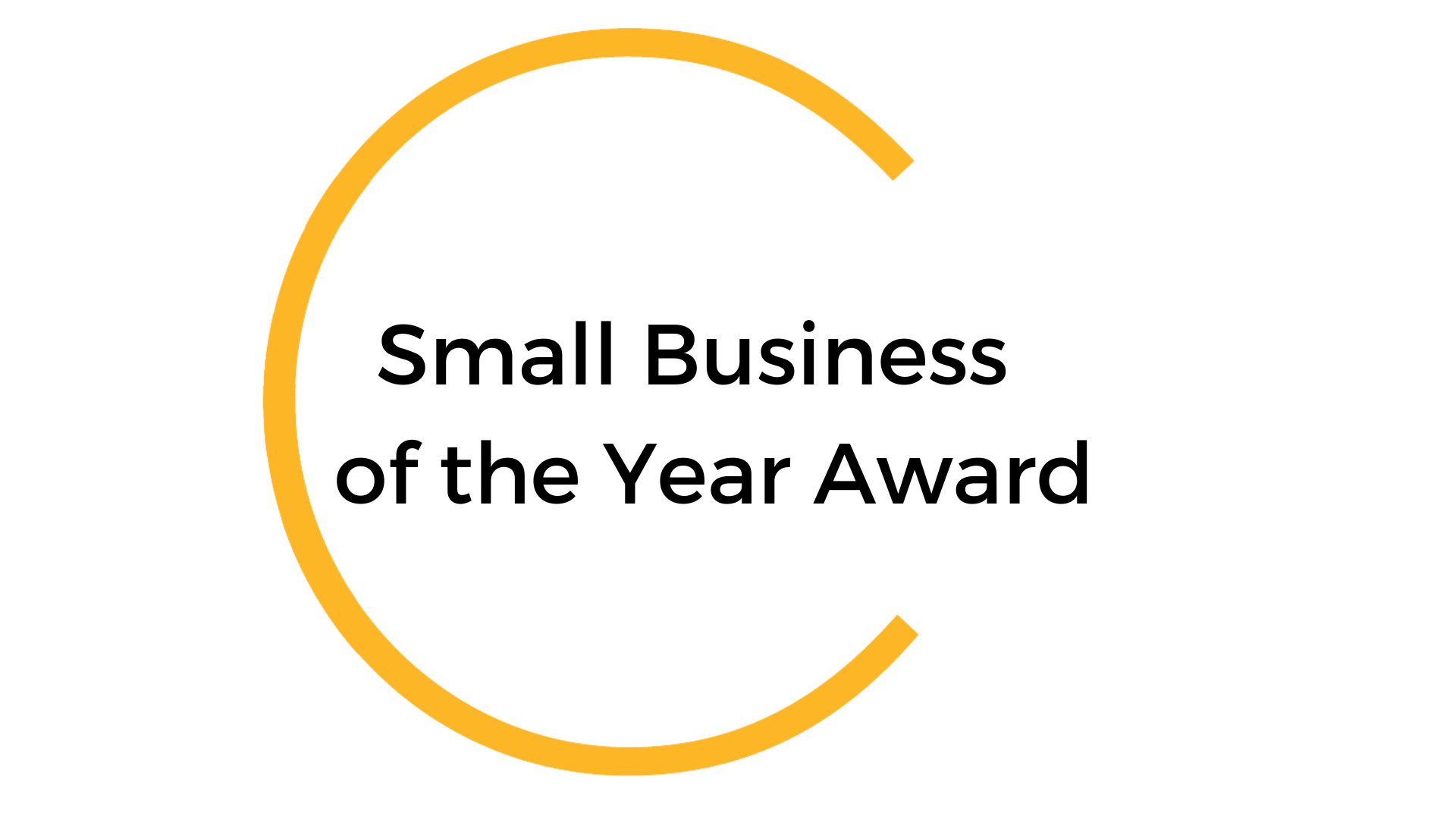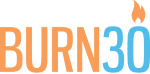 Burn30 has provided safe, effective exercise programs for over 13 years, for every client in the most respectful and encouraging manner possible while maintaining the highest level of professionalism in personal training. Our goal is to make everyone who walks through our doors feel at home, no matter what their current physical condition or their personal fitness goal.

This is not a "one-size-fits-all" approach to fitness. At Burn30, we're devoted to helping each client on his or her own individual fitness journey. We want to see you succeed after each series of workouts, which for us, means that you're progressively stronger and healthier each time you leave our personal training gym.
Husband and wife team Nate Kresge and Alicia Mills took over ownership of Burn30 in 2022. Nate is the founder of GK Visual, a video production company in Harrisburg, and Alicia is a Physician Associate in Urology with UPMC. They both have a passion for fitness and believe in Burn30's goal to educate clients in their strength and fitness journey.
When they are not working their day jobs, you can find Nate and Alicia running to their kids' sporting events, kayaking, or exploring the outdoors.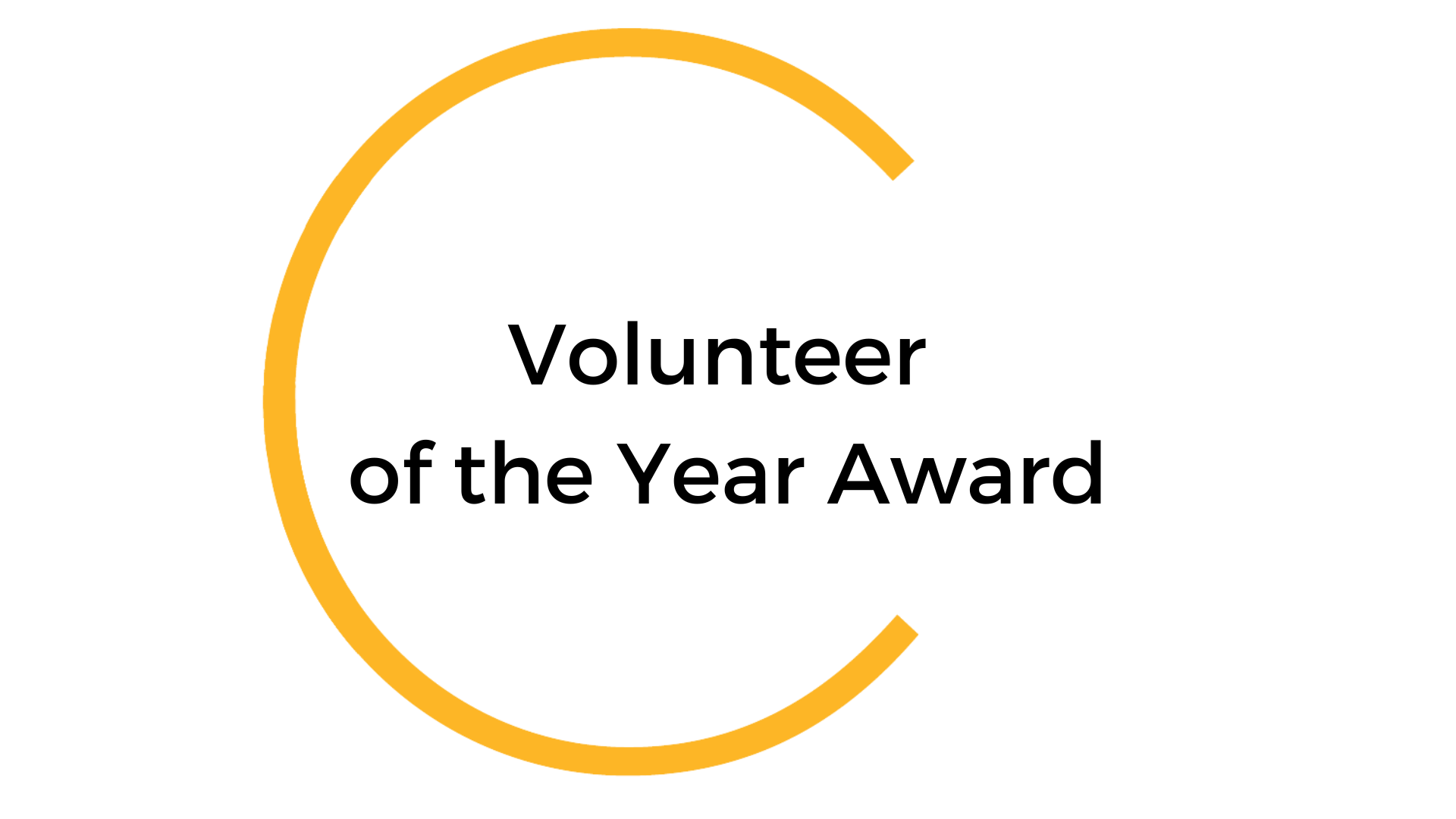 Michael Burke
Vice President/Business Banking Relationship Manager
PNC Bank
Michael Burke is a PNC Vice President/Business Banking Relationship Manager, with over 14 years of Business Banking experience in the Harrisburg area. Michael enjoys helping small and medium sized business with their banking needs, using a consultative and friendly approach to achieving growth and prosperity for his clients and their employees.
One of the main reasons Michael came to PNC was the amazing culture and dedication to the communities we live, work, play and serve in, here in South Central Pennsylvania and across the United States.
Prior to starting in banking, Michael was very proud to earn his Business Administration degree at Penn State Harrisburg.
Michael also worked for XEROX for nearly 15 years before going to Penn State, winning many awards, including being Nationally Recognized as the #1 Relationship Manager in the United States in 2001.
Michael rejoined the Harrisburg Regional Chamber Ambassador Committee in 2022. During his current and previous tenure as a Chamber Ambassador, Michael has been a proud part of the Chambers outreach and community support efforts. He regularly attends Chamber networking events and takes great pride in being a friendly face for new and existing Chamber members to connect with, and learn about how their Chamber membership, in the Harrisburg area's only nationally Accredited 5-star Chamber can benefit their business, their employees and our communities.
Michael is the very proud father of his son Ryan, who recently started high school, is enrolled in several AP classes and wants to be an Engineer, attending Penn State's School of Engineering Design and Innovation. Michael has been a Boy Scout Leader for many years and a basketball coach for his sons' team. Ryan and Michael love to travel and took an epic journey to the Galapagos Islands this summer with his best friends and schoolmates.
---
Thank you to our sponsors!
Gold Sponsor
Silver Sponsor

Bronze Sponsors
Capital Blue Cross
Color & Culture
Dauphin County Department of Community and Economic Development
HACC, Central Pennsylvania's Community College
Harristown Enterprises, Inc.
PNC Bank
RKL LLP
Saxton & Stump
S&T Bank
TE Connectivity
Trout CPA


---
Thank you to our partners!
Audio/Visual Partner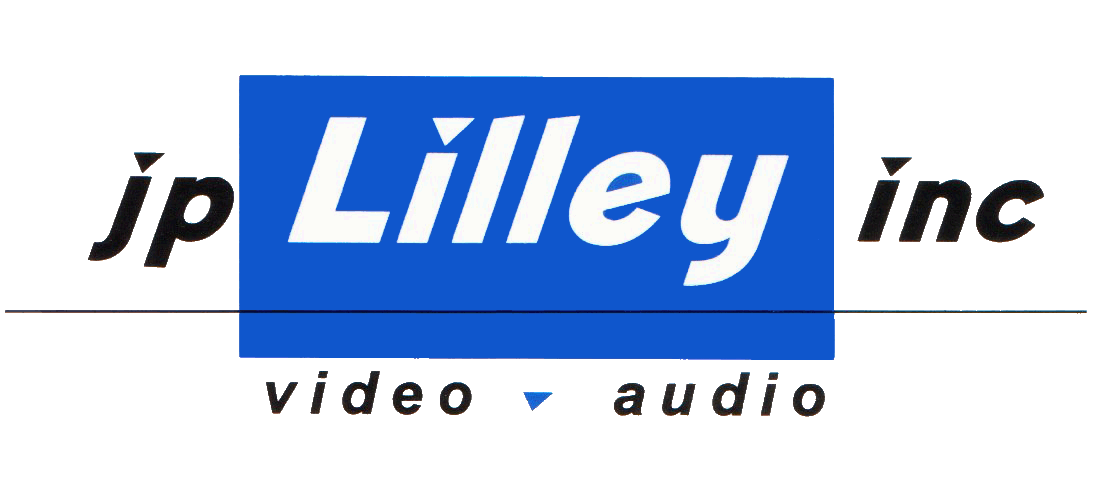 Entertainment Partner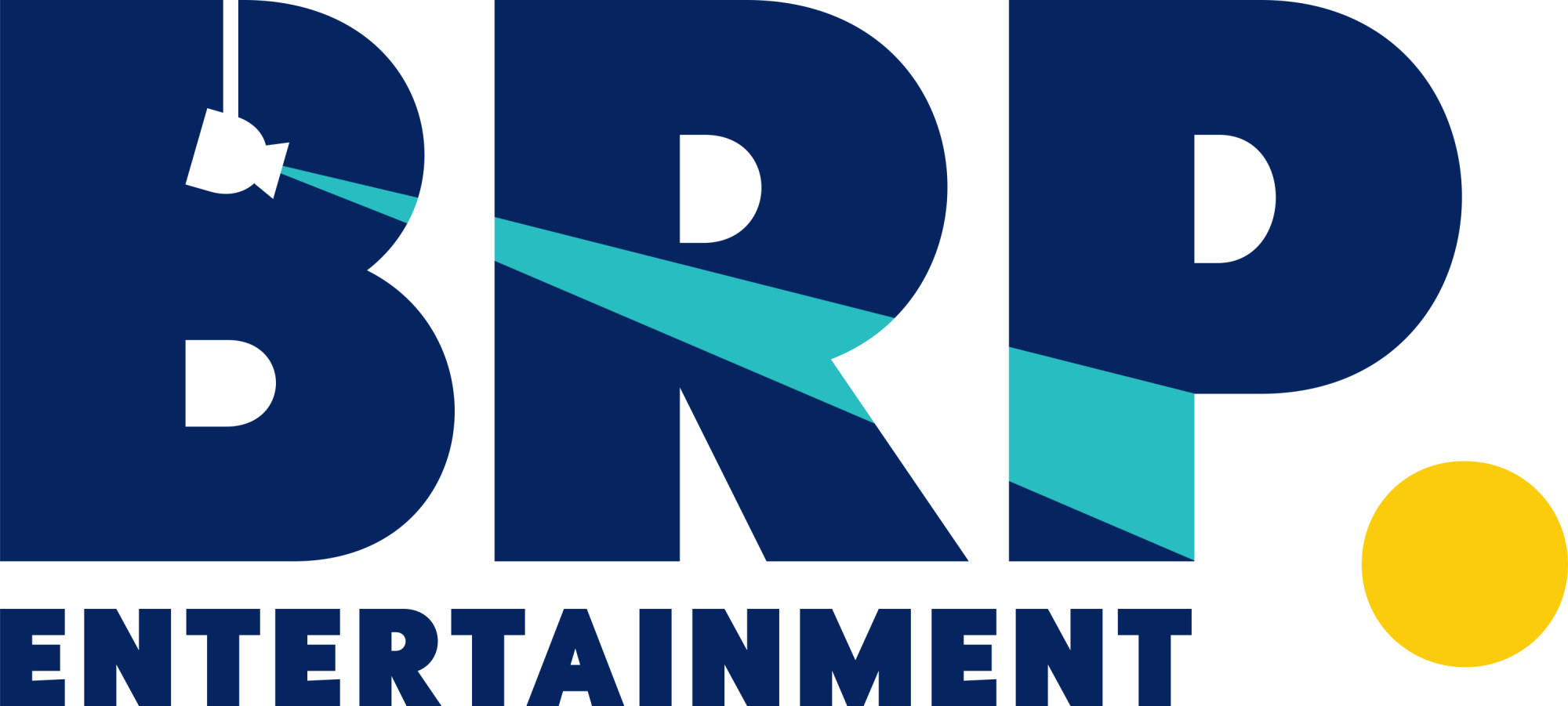 Media Partner

Emcee Partner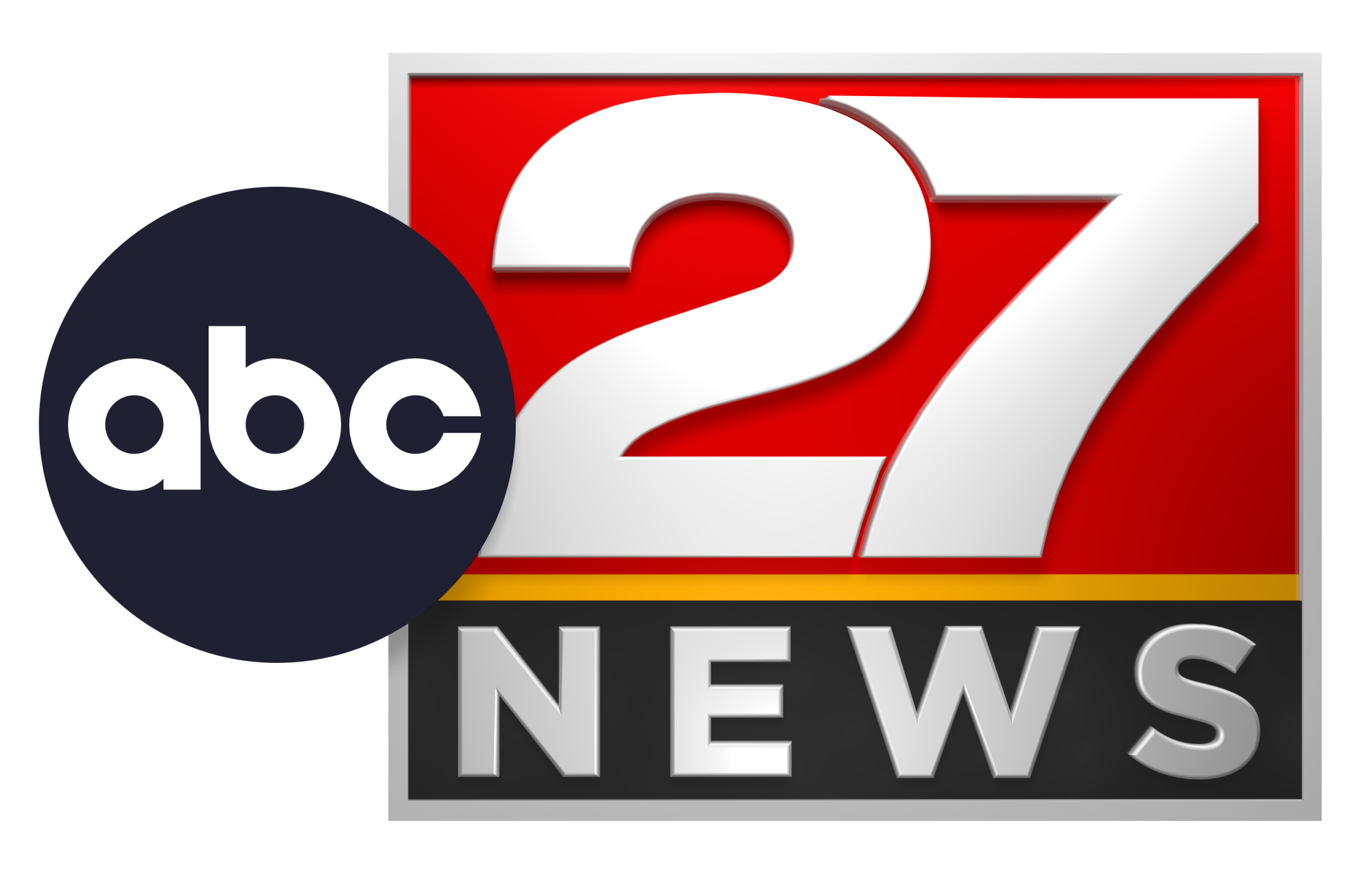 Video Partner
---
Become a sponsor!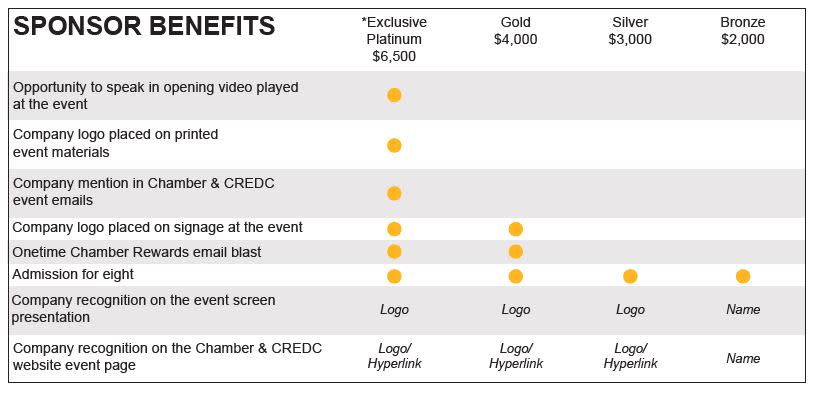 ADDITIONAL SPONSORSHIP LEVELS:
*EXCLUSIVE INDIVIDUAL AWARD SPONSORSHIPS - $4,500 EACH
Awards: Government Leader of the Year Award
Gold level benefits plus:
Opportunity to present award on stage.
*EXCLUSIVE VIRTUAL PROGRAM SPONSORSHIP - $3,500
Silver level benefits plus:
Company supplied full page color ad on inside front cover of virtual invitation.
Interested in becoming a sponsor? Click here or contact Heather Eyster, Senior Director of Investor & Member Engagement.
Hilton Harrisburg
One North Second Street



Harrisburg

,

PA

17101

United States



Wednesday, December 6, 2023 (5:30 PM - 8:00 PM) (EST)