CBW+ Speaker Series | Multi-Ethnic, Multi-Generational Teams in the Workplace
Wednesday, September 13, 2023 (8:00 AM - 9:30 AM) (EDT)
Description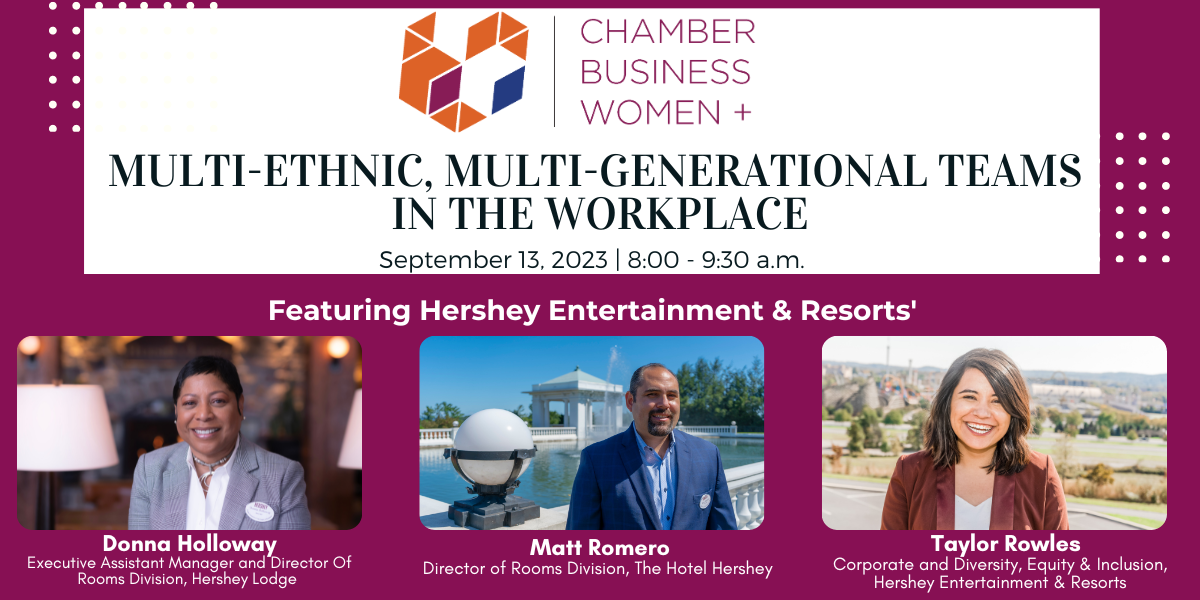 With 5 generations in the workplace and more than 40 first languages spoken in the Harrisburg Region, our workforce has never been more diverse. Differences can bring challenges, while also making teams their strongest ever. Join us as we speak with three all-star employees from Hershey Entertainment & Resorts about the day-to-days of harnessing and supporting the strength in your team's diversity.
ALL ARE WELCOME! Chamber Business Women+ (CBW+) promotes the progression and advancement of professional women through the education and sharing of ideas and experiences. We invite everyone (of all gender identities) who supports this mission to join the events.
Registration for this event is now close. If you would like to attend please contact Director of Events, Lindsey Holtzman.
---
Meet Our Speakers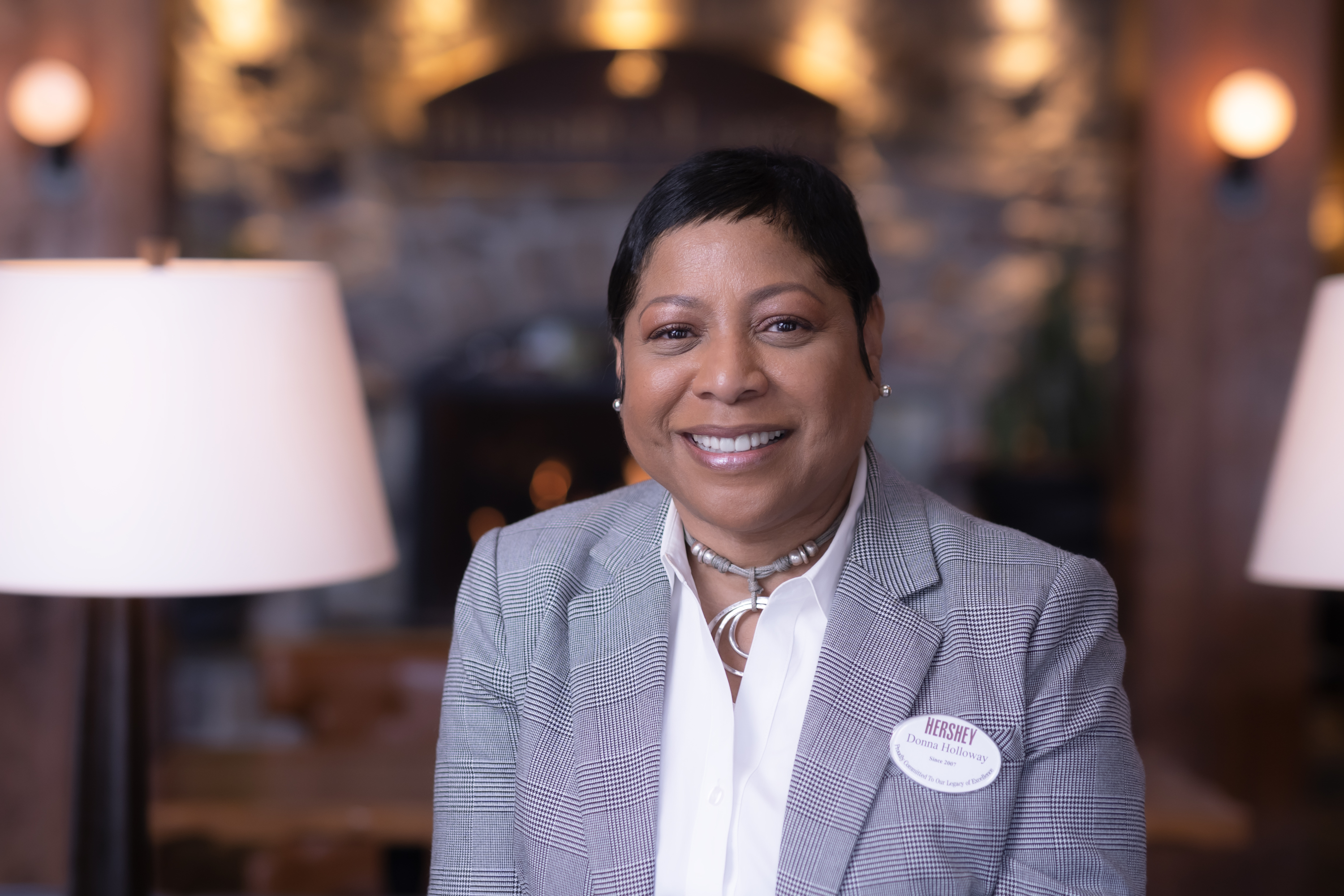 Donna Holloway
Executive Assistant Manager and Director of Rooms Division
Hershey Lodge
Donna is the Executive Assistant Manager, Director Rooms Division at Hershey Lodge. Donna joined our company in 2007 with more than 20 years in the hospitality industry throughout the Caribbean and the U.S. Passionate about our inclusion initiatives, Donna serves as the chair of Hershey Entertainment & Resort's MERGE (Multi-Ethnic Resource Group For Everyone) Employee Resource Group.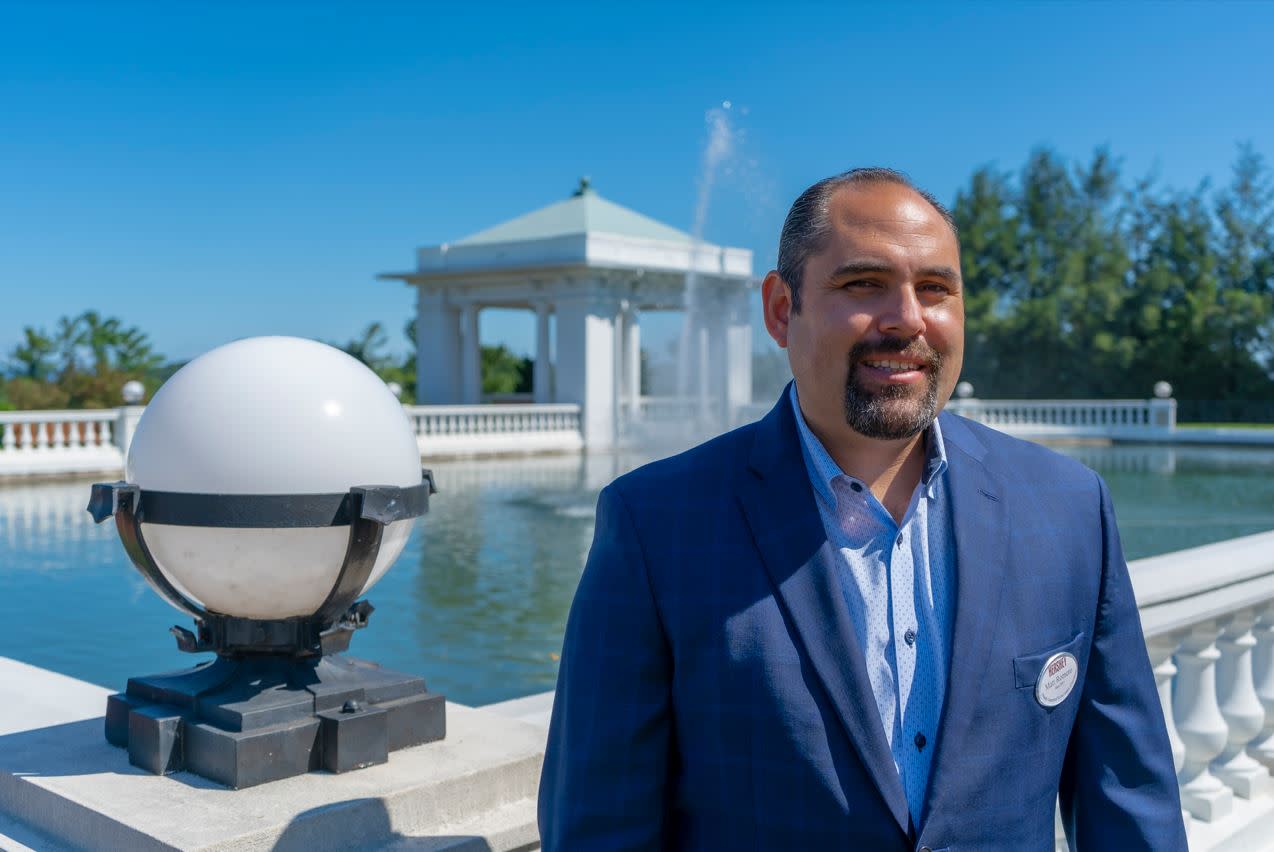 Matt Romero
Director of Rooms Division
Hershey Hotel
Matt has served as Director of Rooms at The Hotel Hershey, a Forbes Four-Star Award, and the AAA Four-Diamond Award, since 2017. Matt previously held positions at the Four Seasons Santa Barbara, Four Seasons Las Vegas, and Four Seasons Resort and Residences in Vail Colorado. A driving force in the company's diversity efforts, Matt chairs the Workforce Inclusion Committee.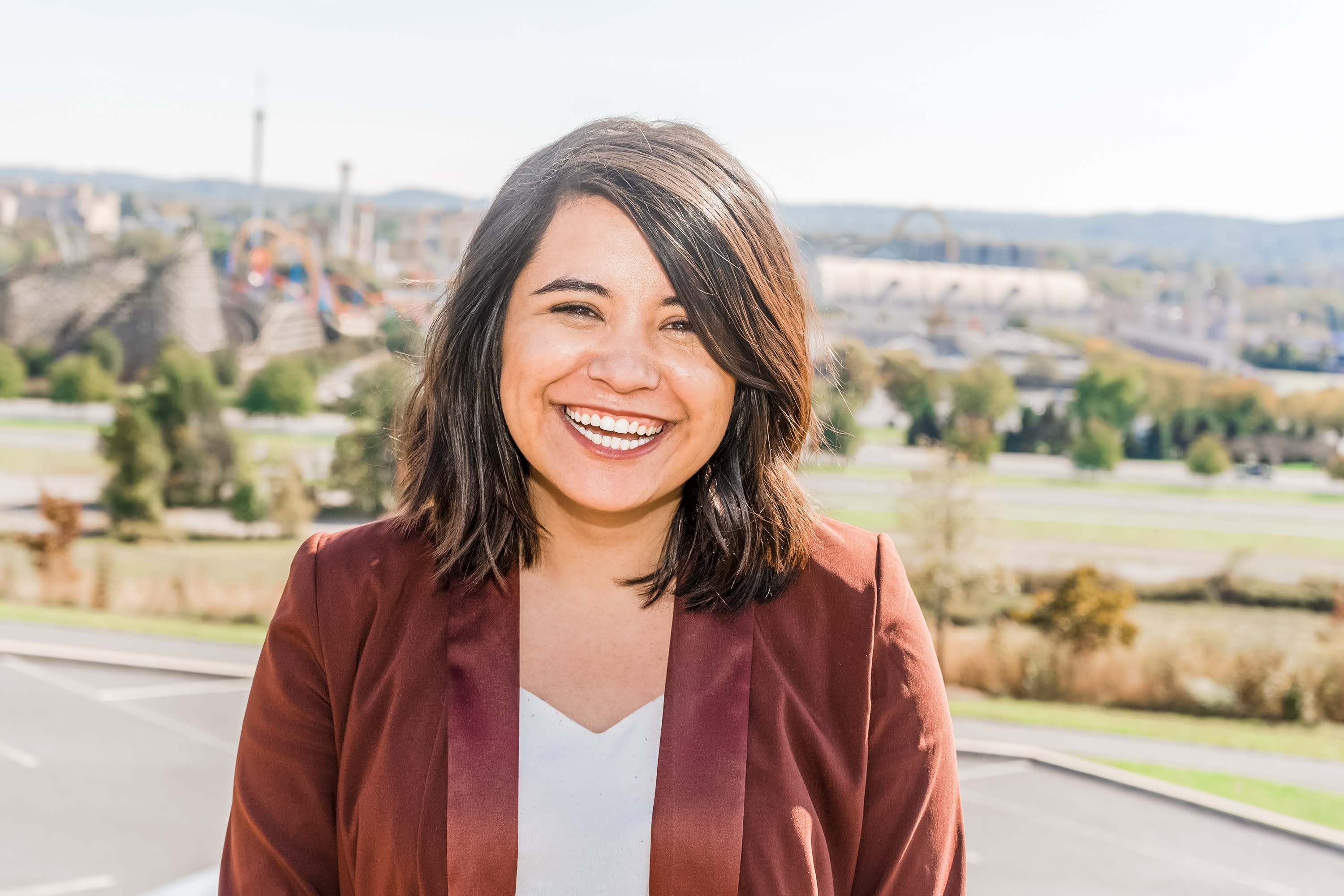 Taylor Rowles
Sr. Manager, Market Integration - Corporate and Diversity, Equity & Inclusion
Hershey Entertainment & Resorts
Taylor joined Hershey Entertainment & Resorts in 2013 as an intern in the Marketing department. Shortly thereafter, she joined the company as a full-time team member serving in a number of roles within the Marketing department. With a commitment to employee engagement, Taylor sits on the company's Diversity, Equity, & Inclusion Council, and champions HE&R's seven employee resource groups: HE&R Unity & Equity, MAV (Military & Veterans), MERGE (Multi-Ethnic Resource Group For Everyone), Milton Hershey School Partnership, Women In Leadership, Workforce Inclusion Committee, and Young Professionals.
---
CHARITY OF CHOICE
Each year, CBW+ designates a Charity of Choice that aligns with CBW+'s mission to promote the advancement of women in business. The selected organization is recognized at each CBW event.
2023 Charity of Choice, Alder Health Services
Alder Health Services provides a network of services dedicated to meeting the health needs of individuals impacted by HIV/AIDS and those in our community who have been marginalized by the healthcare system.
Our community thrives when we work together for good. Discover how your help furthers our cause and supports our vital programs.
Sponsors
Exclusive CBW+ Champions
CBW+ Believers
CBW+ Allies
CBW+ Gift Box Sponsor
Central Penn College
600 Valley Road



Summerdale

,

PA

17093-0309

United States



PARKING INSTRUCTIONS: The event is held in the Conference Center at Central Penn College. The closest lot to the Conference Center is Lot K. For more detailed instructions on how to drive to Central Penn's campus, visit HERE.
Wednesday, September 13, 2023 (8:00 AM - 9:30 AM) (EDT)
Networking & Breakfast 8:00 AM - 8:30 AM Program 8:30 AM - 9:30 AM